home – concrete installations – concrete fireplace
-THE LODGE SPACE- Concrete Fireplace
In addition to the polished concrete countertops and concrete elements installed by Brutal Design in the kitchen and reception area, the client also wanted a concrete surround and hearth for the log burning fireplace intended for the dining area.  They wanted a large focal point for the centre of the space opposite the kitchen area, and it needed to be big, as the log burner they had chosen was a meter wide.
To match the scale and feel of the kitchen area and the huge log burner, a 3 meter wide by 3 meter high concrete surround was cast in 3 in-situ pours. Around the burner opening was finished with bolted I-beams to match the kitchen and reception up stands.  The top of the surround was also finished with the same I-beam section.
Click images to enlarge.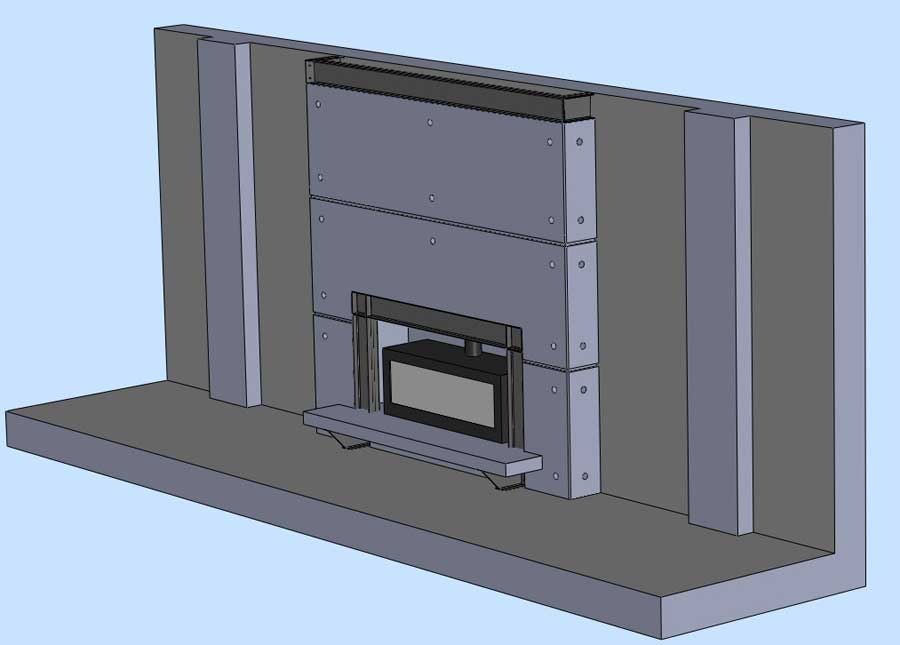 Initial 3D CAD concept image for the Concrete Fireplace.